nothing like waiting until the last minute...
well, it appears that this mission business is coming to a rapid close
so i best post something lest i look like i never post anything
life has been consumed with luscious lips (aka Beck) turning four last week
i daresay it was the very best day of all his four years combined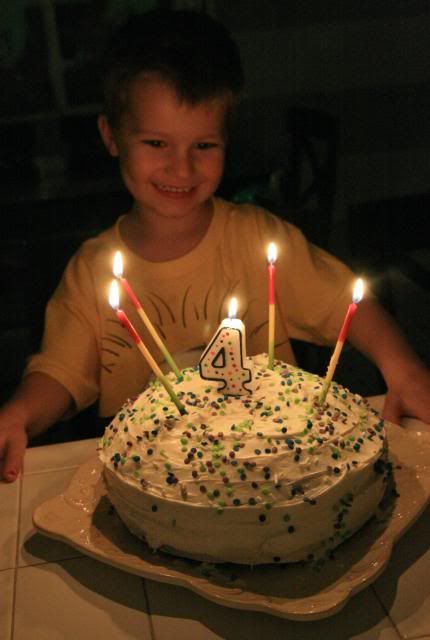 it began with presents and birthday breakfast
naturally, he requested chocolate cereal
then he turned into a super hero for a while

after a day of friends and sunshine it was prep time for Chuck E. Cheese
where he ran away from Chuck E. and i really couldn't blame him



after chuck the lock-aloys came over for cake and ice cream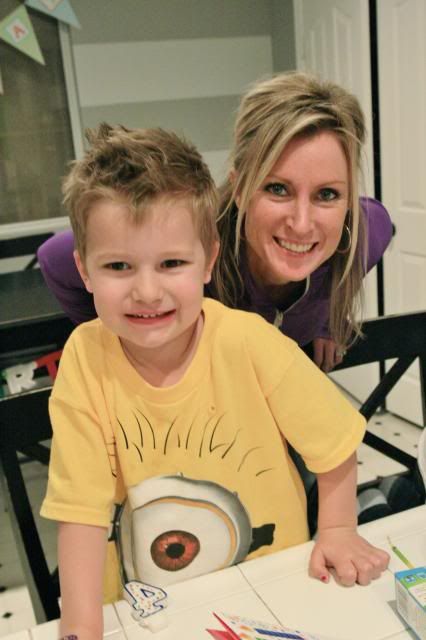 we took him to build-a-bear friday night to in fact, build a bear - which was darling and he loves
saturday was the official shin dig with all the maniacs in the neighborhood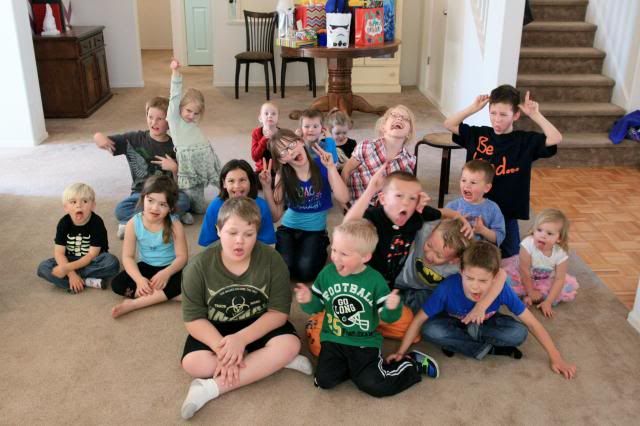 of course the bounce house was the biggest hit of all.
beck has expected a bounce house for his fourth birthday ever since atticus had one for his two years ago
and since luscious lips has us wrapped around his finger, we complied.

PS - i chose this picture because darek looks exceptionally handsome here



kennedy had less success jumping completely over darek
but at least her hair looked awesome while she wiped out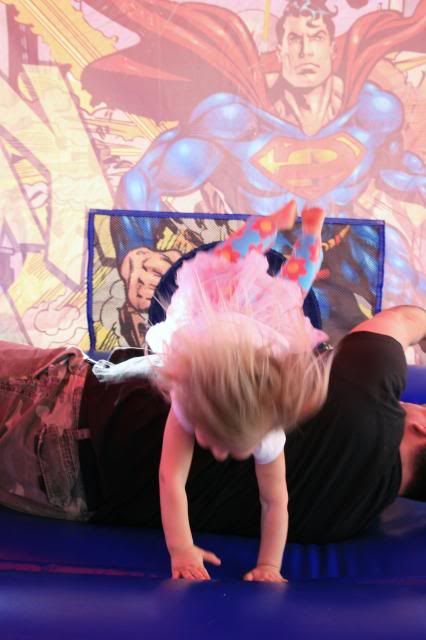 atticus was also present at this party, but opted against family bounce house photo shoot
because he was far too busy assembling all of beck's lego gifts in the house

but at least our kennedy girl was there to share the birthday love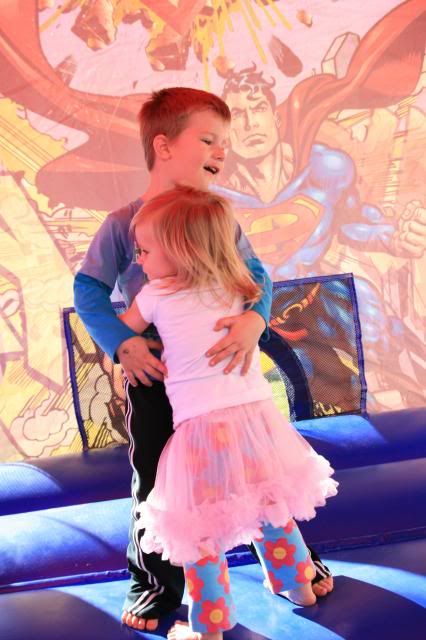 it was a really fun, happy week for all of us, especially beck. he's just a happy little guy and seriously so hilarious. in fact, i'd even go as far as saying that he's my funniest kid, but if you tell atticus i said that i'll tell him you're a liar...

life here is good. so busy and crazy but we are hanging in there. and i am telling no lies when i say that looking forward to the march madness mccoy family weekend is what gets us through life's chaos these days. we can't wait to see everyone, and especially the family's most recent returned missionaries! i'm pretty sure time is speeding up. no one else in the family's mission was over in a blink of an eye! something's fishy here. nevertheless, we are so proud of you g'ma and g'pa mccoy and can't wait to give you lots of love and besos the very second we see you again!

until then - XOS - and make the very most of every last second
because once you get home and re-acclimate to american life, you'll miss it a lot :)

love you all!

ps - i've spent aaaallll day catching up our family blog
it's caught up thru october now if anyone cares to rewind time and see how halloween went for us last year.